Create the ideal climate for your cattle building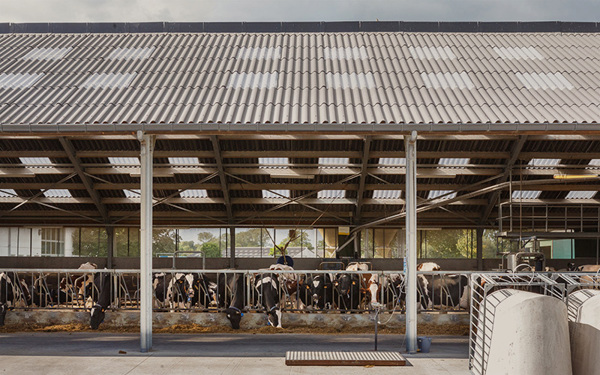 Create the ideal climate for your cattle building
Eternit have been manufacturing roofing sheets, specifically designed for UK farmers and our unique climate for over 100 years. Our made semi-compressed sheets are designed to absorb 25% of their weight in moisture, this is more than all imported fibre cement sheets available in the UK today.
Building in sustainability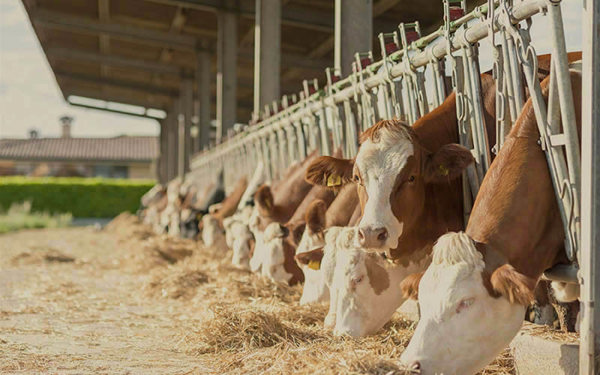 Building in sustainability
Farmers care more and more about animal welfare. That is why it is important you invest in a sustainable building adapted to your herd's needs. Thought must be given to the design and material choices allowing for the differing ages of the cattle and how the building is to be used.
We know the overall result of any agricultural building needs to be practical and safe, whilst keeping construction costs within your budget. As well as being built to your specification, it's also important it fits well in its surrounding environment.
Reducing moisture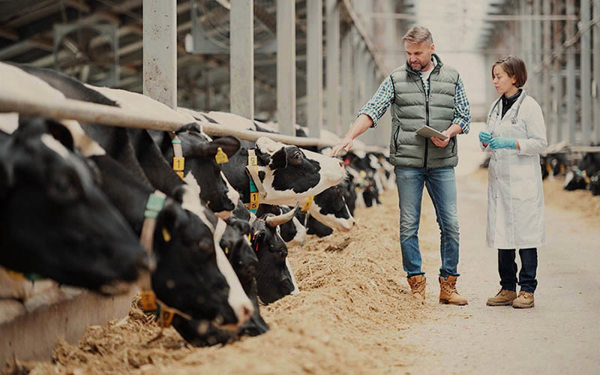 Reducing moisture
The building needs to be able to withstand the environment created by cattle. Eternit sheets are the ideal solution for these buildings. The higher the number of cattle in the building the higher the moisture levels. It is key to reduce the amount of moisture that drips back down on the cattle from the roof as this is a major cause of sickness in cattle. Eternit sheets can hold up to 25% of their weight in moisture. This keeps the moisture away from the herd, dissipating it through the sheets to promote a healthier environment for the cattle.
Moisture output can increase four-fold in extreme weather conditions. Eternit fibre cement has very good thermal properties and will help in keeping the cattle warmer in winter and cooler in Summer.
Keeping your cattle healthy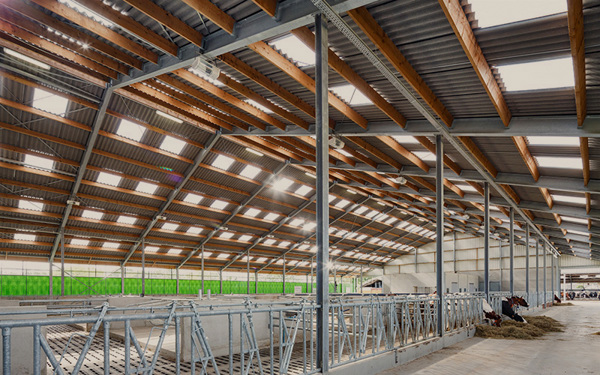 Keeping your cattle healthy
Good building design is essential to your cattle's mental and physical wellbeing. Healthy cattle produce more milk and grow faster, improving the return on investment for farmers.
Building design considerations must go beyond the look, function and flexibility. There are technical and practical aspects to look at which include orientation, ventilation, lighting and wildlife control, all of which, if not done correctly, can have a real long-term cost to a business. We have a technical team that has over 60 years of farming and building experience giving you peace of mind.
Experience and heritage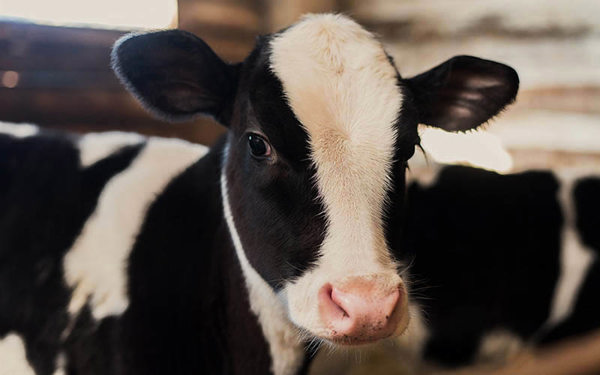 Experience and heritage
Eternit have been creating roof sheets used on cattle buildings in UK for decades. We have the experience and heritage to help with your new building.
What insulation do I need?
What insulation do I need?
Most of the time, it's better to avoid insulation. For calves however, it's not always possible, as calves are more sensitive to cold. That's why we propose different solutions. To get the best advice and information, get in touch with our account managers. They'll be happy to guide you and answer any questions.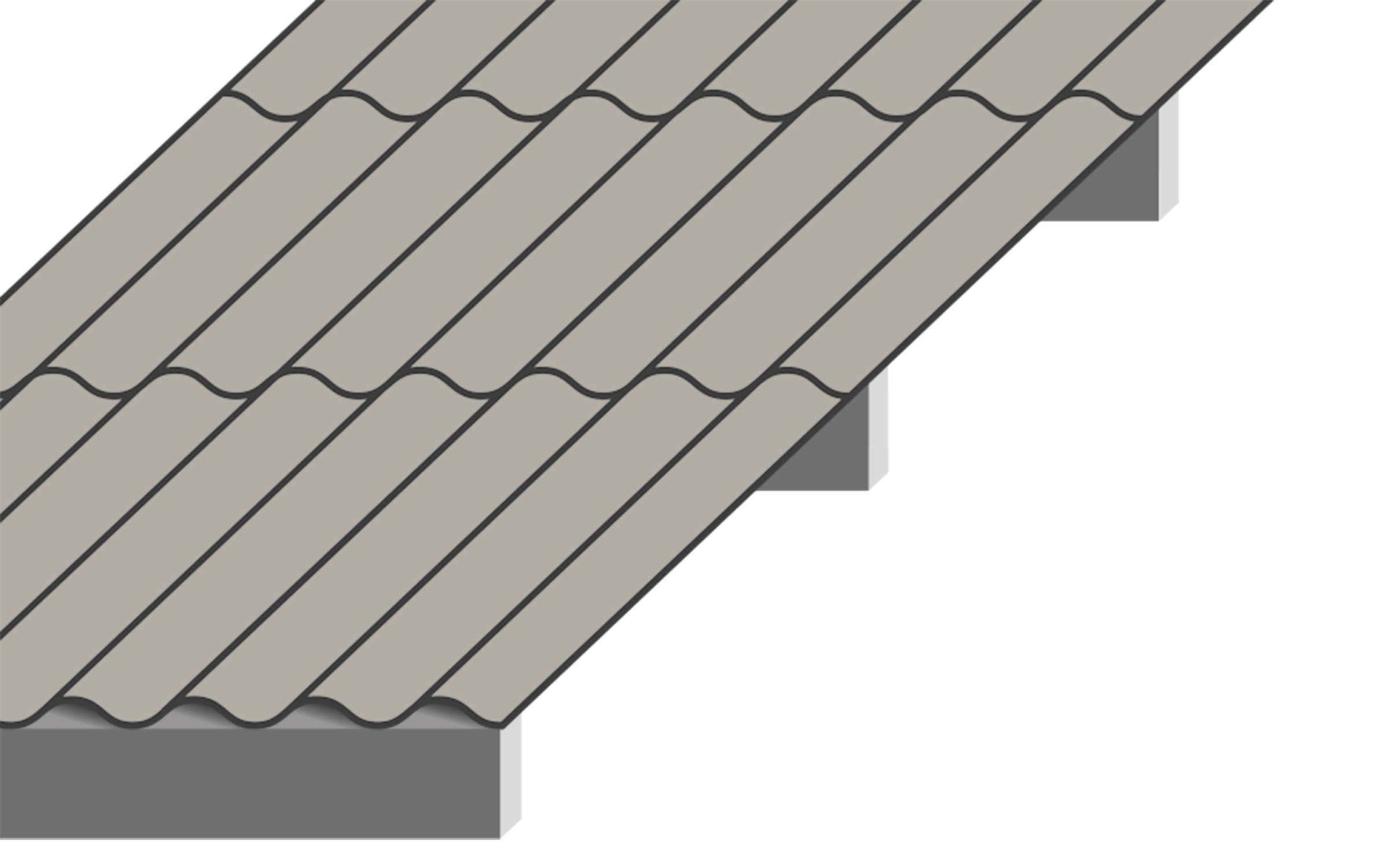 No insulation
For healthy dairy and beef cattle
No insulation is usually needed for dairy cows and beef cattle. They need a cool barn in winter and graze in the meadow in summer. The high level of humidity in the air can be absorbed by the fibre cement.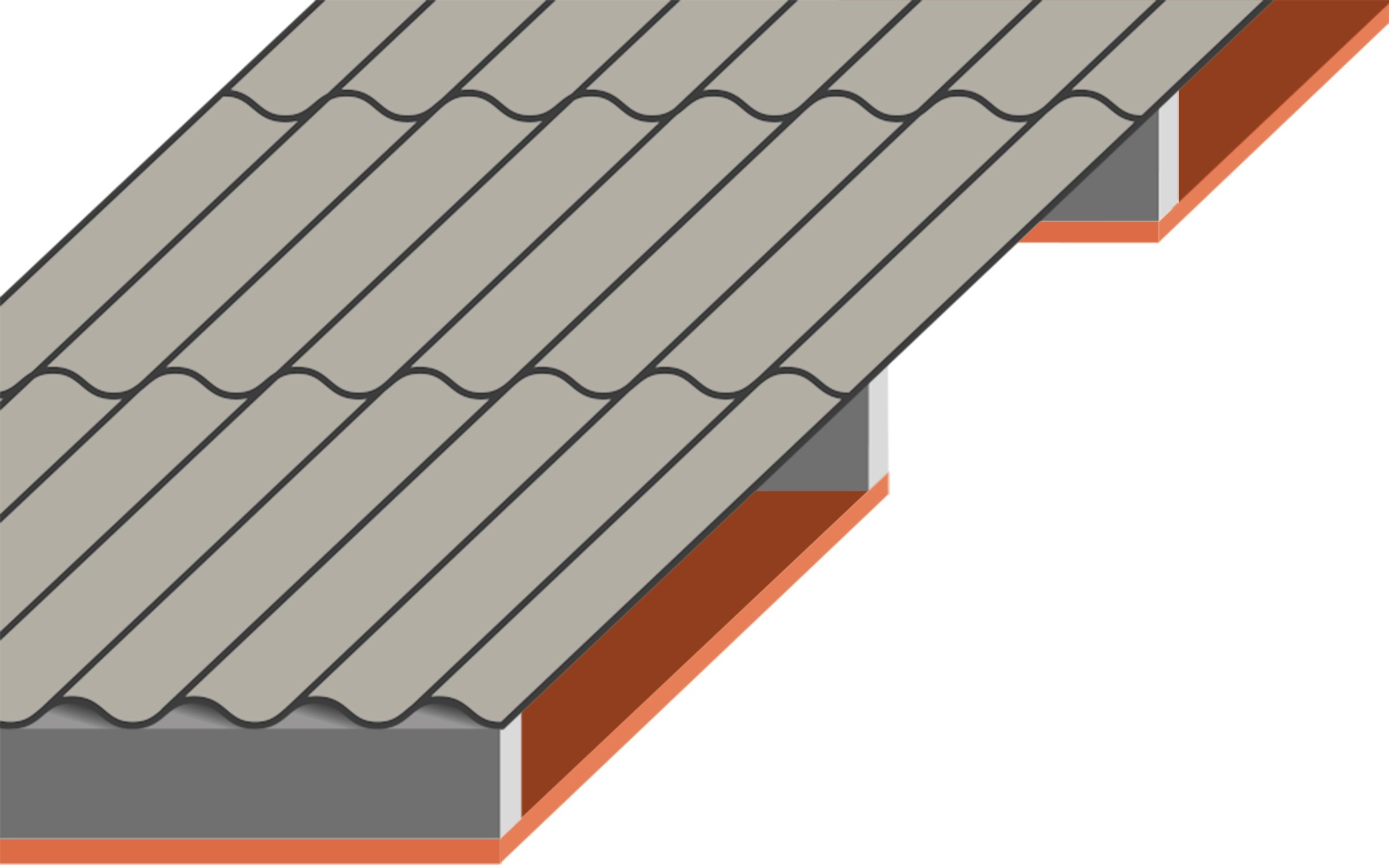 Partial insulation under purlins
For a better airflow
Partial insulation allows cold air to flow upwards better to get the time to warm up before reaching the animals. This prevents cold air from falling on the cows, reducing the risk of airborne infections.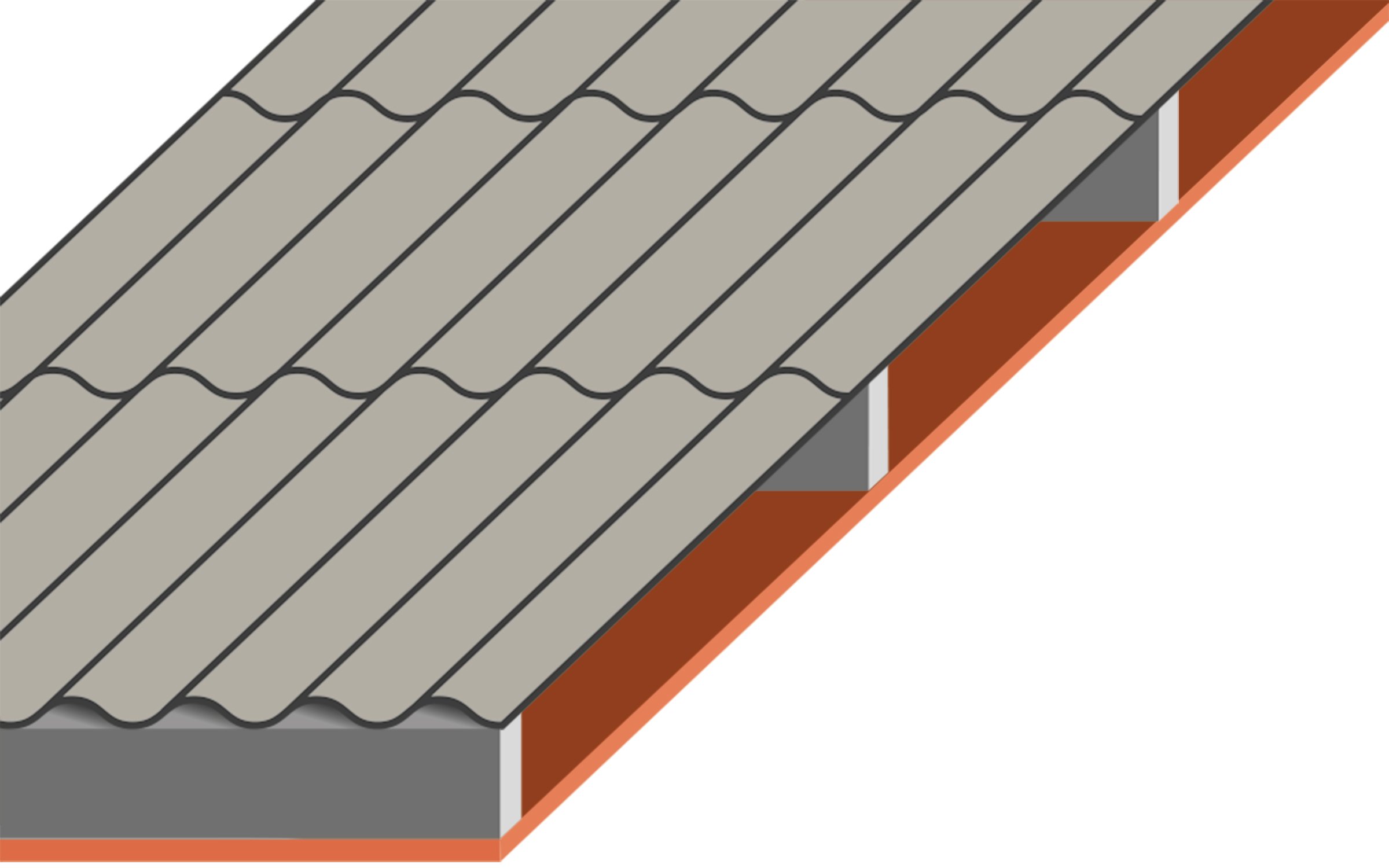 Full insulation under purlins
For optimum climate control
This solution makes it possible to control the temperature in the barn. It's important for calves. It also creates an optimal 'chimney effect' while preventing any draught or cold-air downdraught.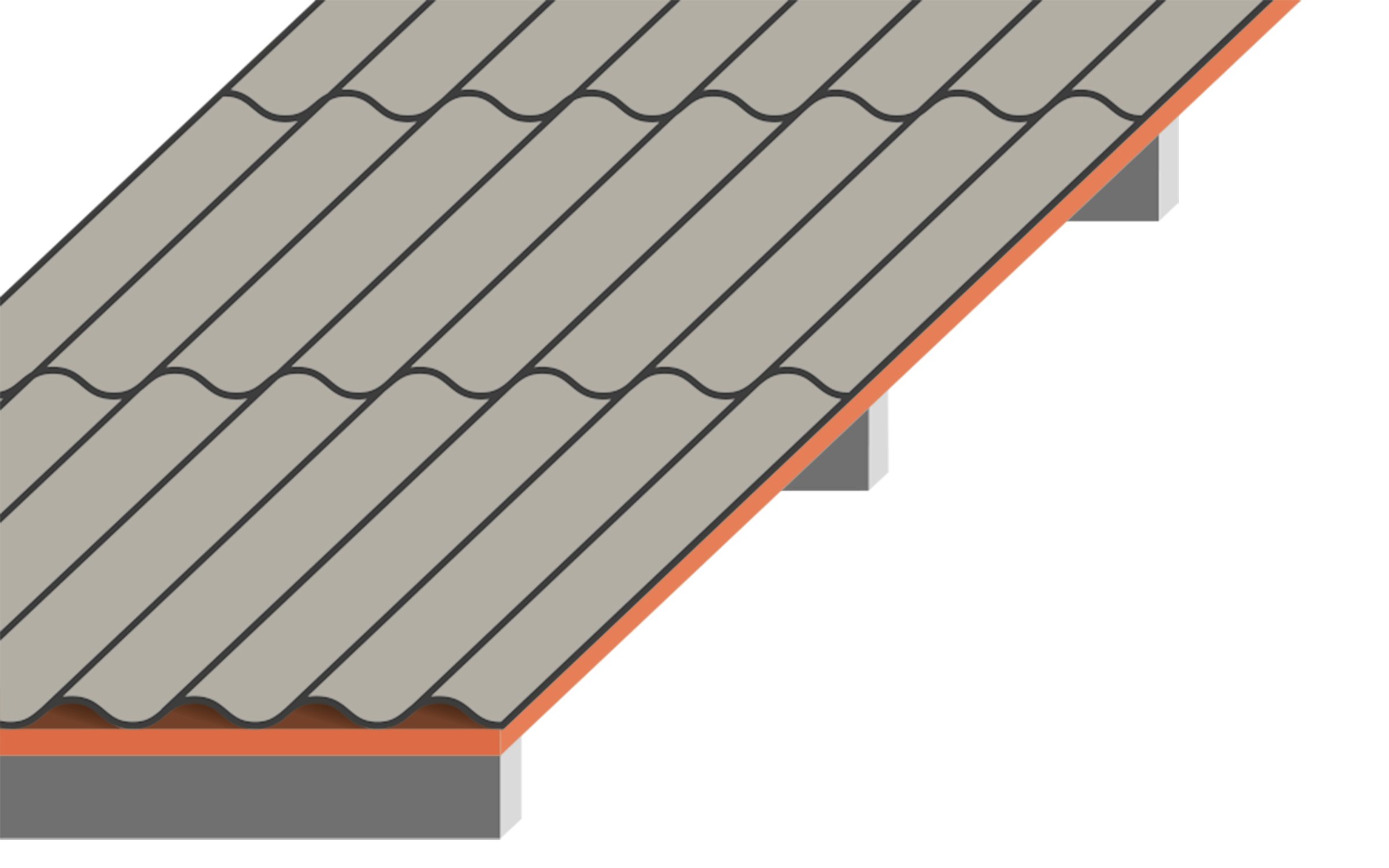 Full insulation above purlins
Budget-friendly insulation
Here, corrugated sheets sit directly on long insulating panels. So, they're easier to fit, making this a budget-friendly option if you want to insulate. However, with this insulation, you'll need to take cold-air downdraughts into account – and cleaning is more difficult.
Our customers say
Hear what our customers have to share.
Higher West Town Farm, Bideford
Steve Davey, based at Higher West Town Farm, was one of the first farmers to invest in the Eternit natural light protected open ridge for his new livestock building at his farm in Woolsery, near Bideford.

The 220-strong herd produces milk for local cheese makers, Parkham Farm, and current yields stand at an average of 8,000 litres/cow, but Steve was adamant that his cows are far from hitting their full potential...
Need help?
Contact us to get expert advice on your project.