Store your arable crops in optimal conditions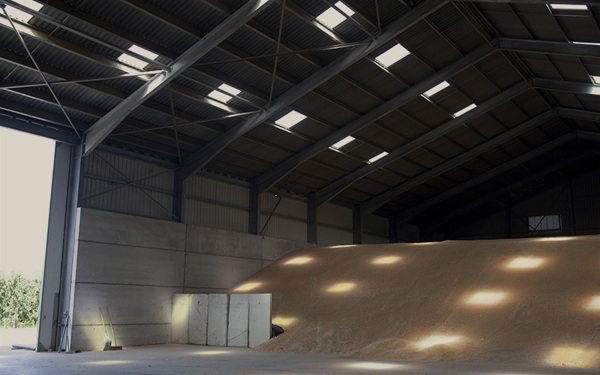 Store your arable crops in optimal conditions
Eternit have been manufacturing roofing sheets, designed for UK farmers and our unique climate for over 100 years. Our semi-compressed sheets are designed to absorb 25% of their weight in moisture, this is more than all imported fibre cement sheets available in the UK today.
Get the temperature and ventilation right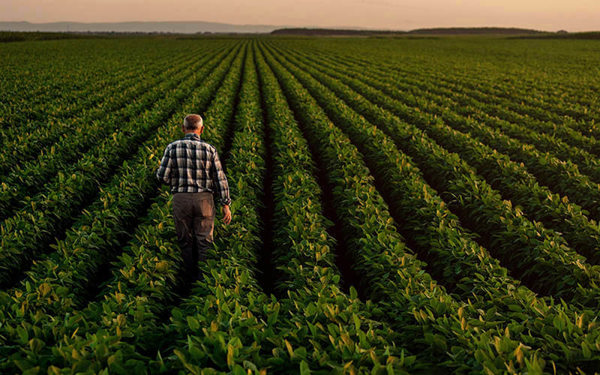 Get the temperature and ventilation right
When it comes to crops and more specifically the buildings they are stored in, two key attributes are usually required. The crops need to be kept cool and dry. Eternit sheets can help with this as they not only have good thermal performance to keep the heat from outside at bay, they also retain moisture to reduce the chance of any dripping on the crops.
To prevent spoilage the sheets can be used in conjunction with ventilation systems which we can help with to control the airflow within the building and reduce humidity. This will keep your crops dry and free from fungi and mould. Lower temperatures suppress early sprouting and prolong the storage life of your crops.
Choose efficiency and durability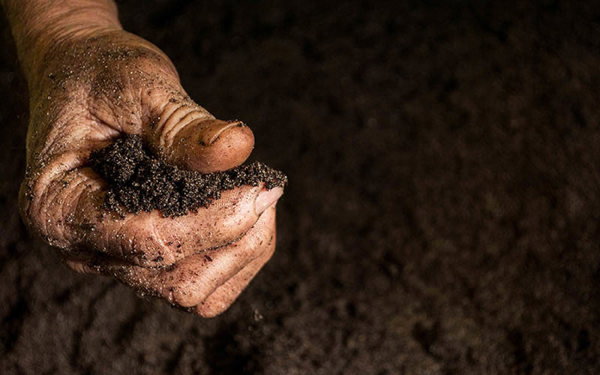 Choose efficiency and durability
Fibre cement is a breathable natural material. It minimises humidity and bacteria. Unlike metal, it does not rust, mould nor oxidise.
When asked for advice in designing buildings for crops, we know the overall result needs to be practical and safe, whilst keeping to your budget and specification. This considered, we want your agricultural building to fit in with its surrounding environment.
Make it safe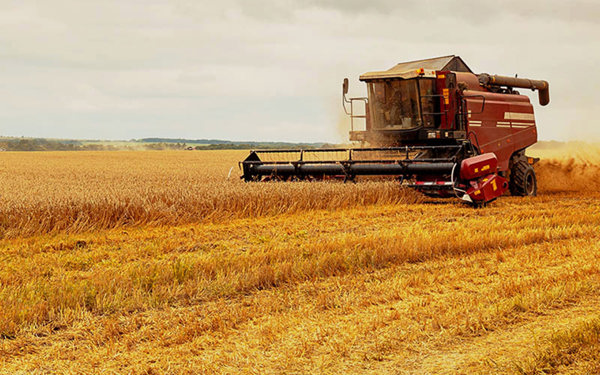 Make it safe
Building design considerations must go beyond the look, function and flexibility. There are technical and practical aspects to look at which include orientation, ventilation, lighting and wildlife control, all of which, if not done correctly, can have a real long-term cost to a business. We have a technical team that has over 60 years of farming and building experience giving you peace of mind.
Eternit have been creating roof sheets used on arable buildings for decades. We have the experience and heritage to help with your new building.
What insulation do I need?
What insulation do I need?
Insulation is essential in a storage space to protect crops from adverse climatic conditions. To get the best advice and information, get in touch with our account managers. They'll be happy to guide you and answer any questions.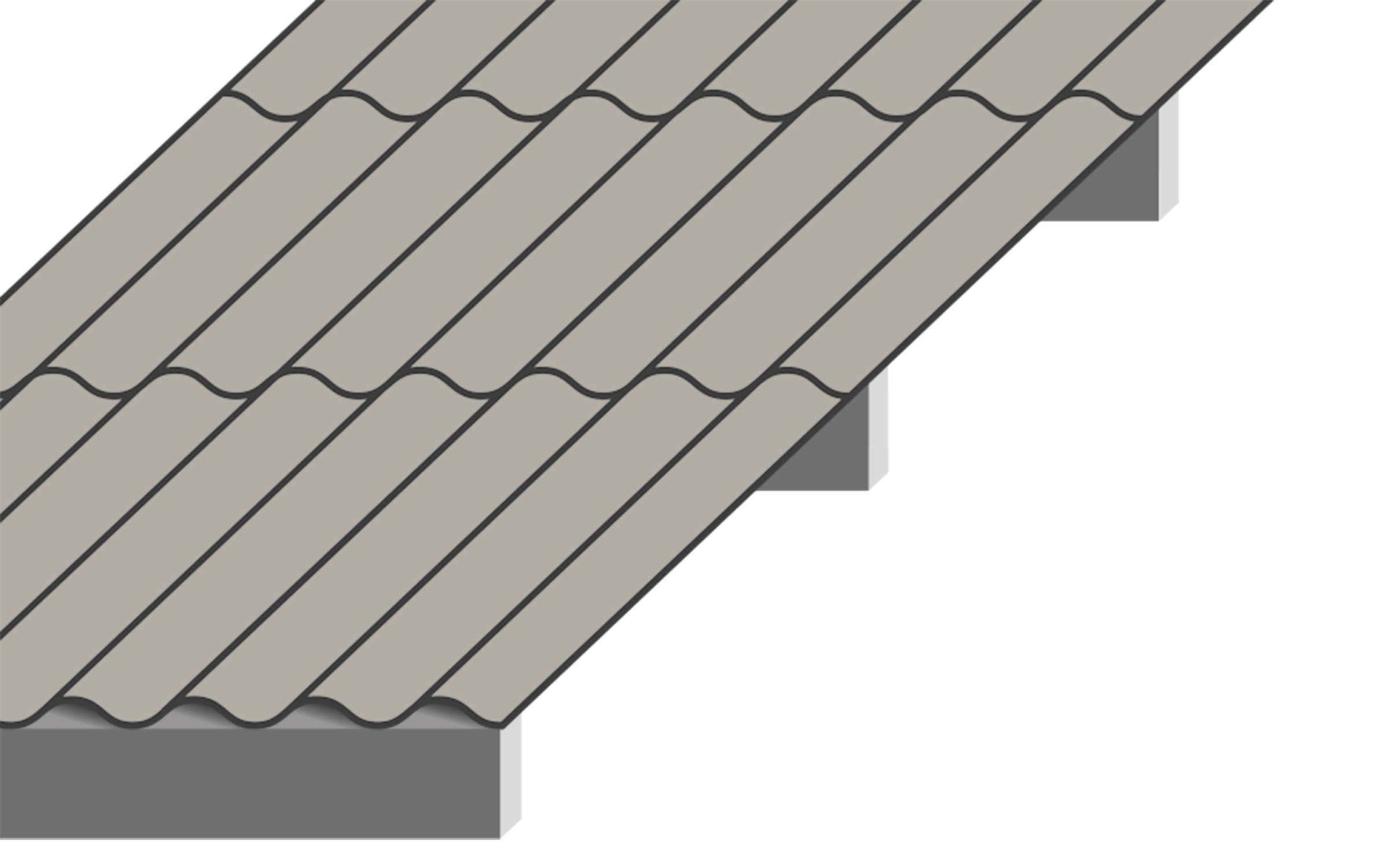 No insulation
For resistant arable crops
For crops that are not sensitive to heat, you won't usually need insulation. Temperatures in a storage barn usually won't drop below zero, so there's very little risk of frost. Some of the humidity in the air will be absorbed by the fibre cement.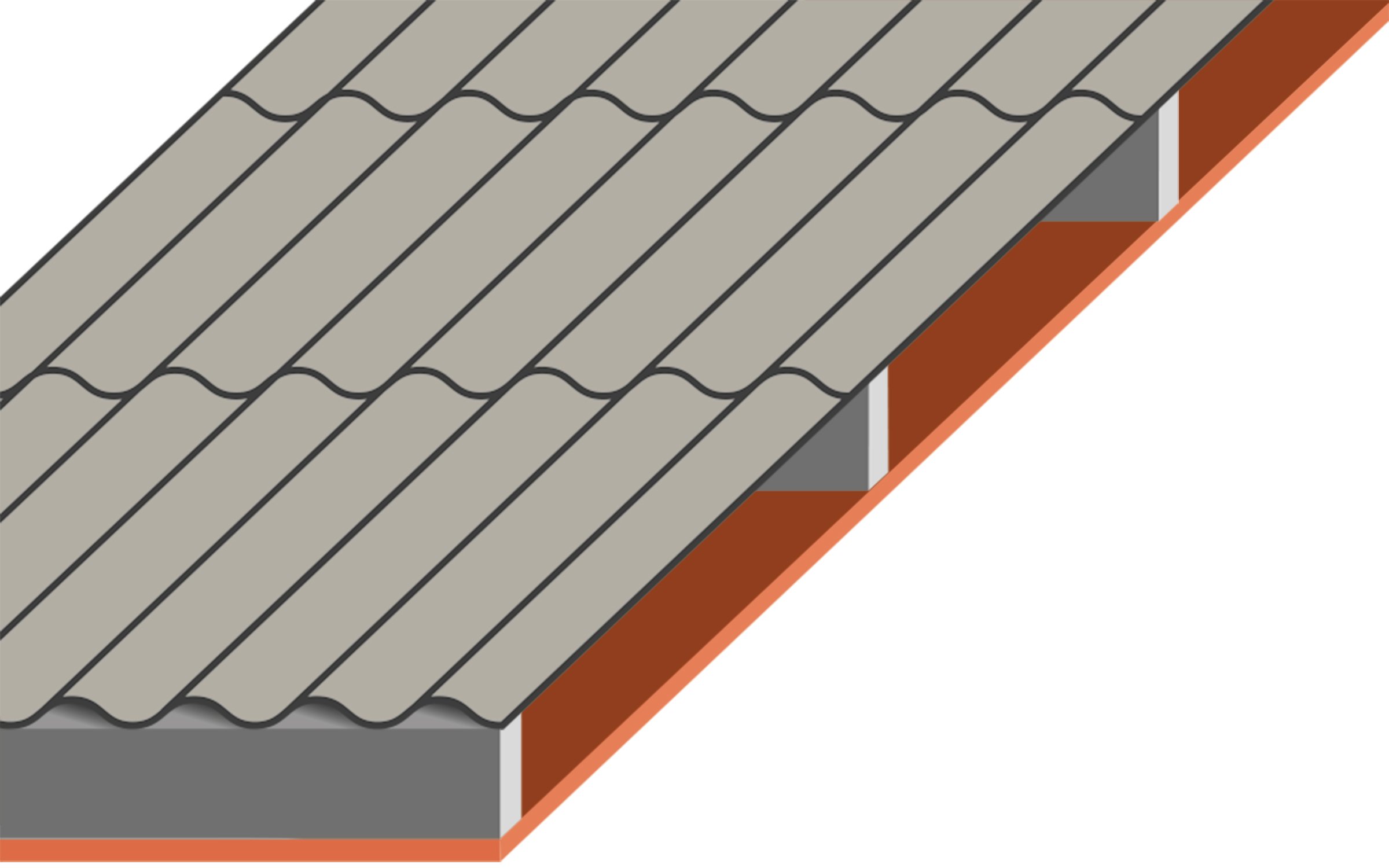 Full insulation under purlins
For optimum climate control
With full insulation under the purlin, you can play with the ventilation in the storage shed to keep the ideal storage temperature, both in winter and summer, to keep crops in perfect shape as long as possible.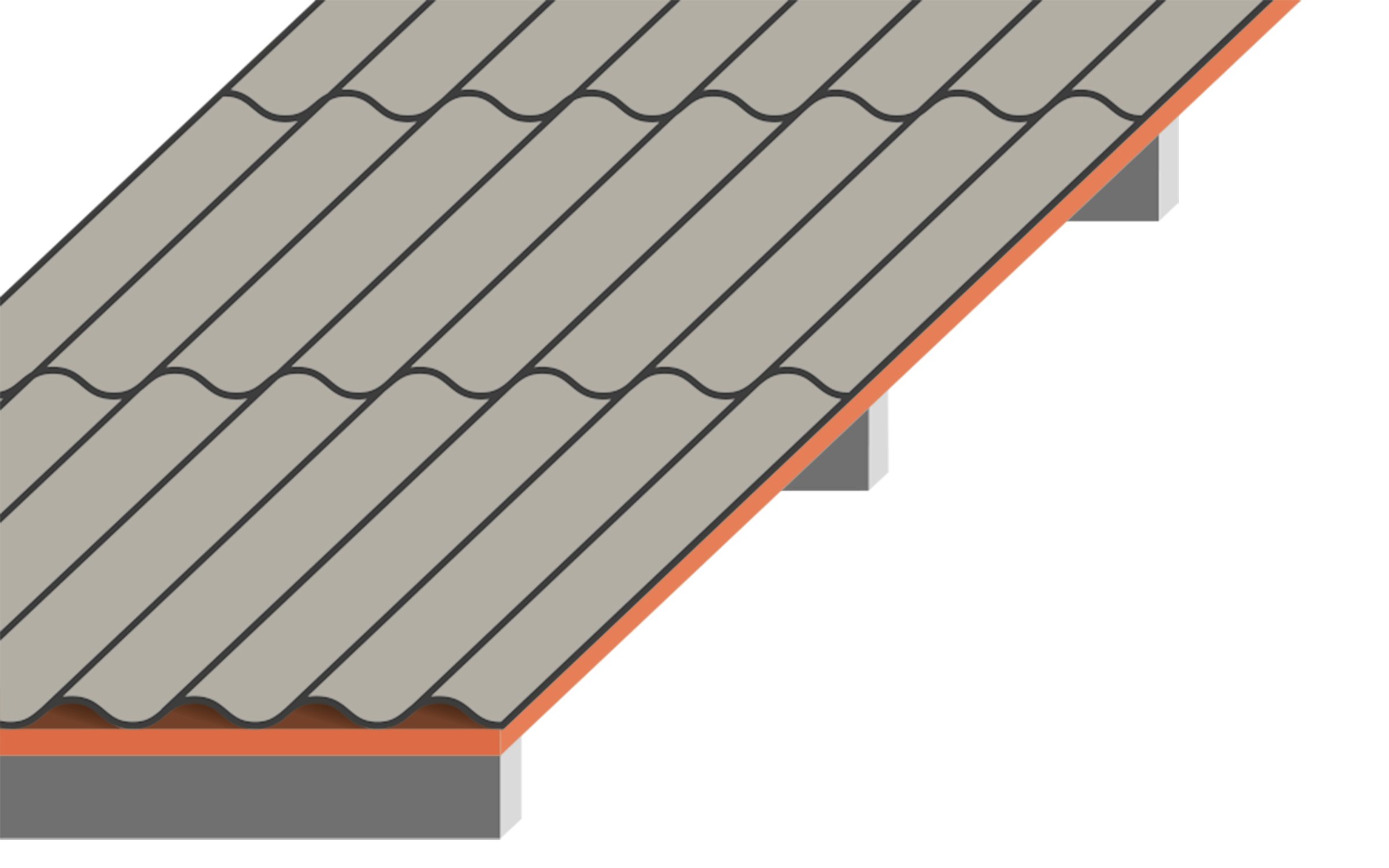 Full insulation above purlins
Budget-friendly insulation
Here, corrugated sheets sit directly on long insulating panels. So, they're easier to fit, making this a budget-friendly option if you want to insulate. But cleaning is more difficult. And, you'll need to take cold-air downdraughts into account.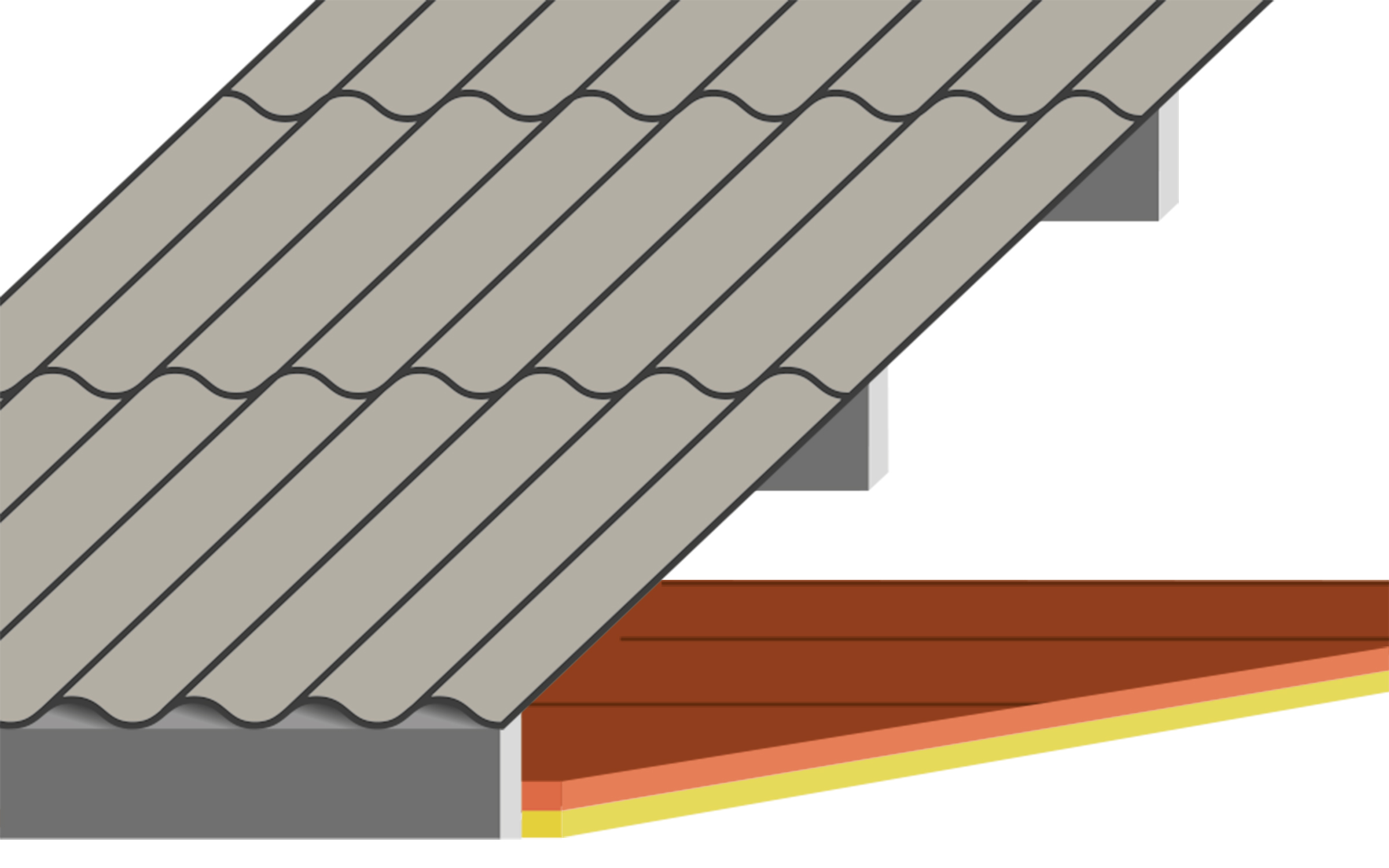 False ceiling
Avoid cold-air downdraught
With a ventilated ceiling, air enters the building and is closely regulated. This provides good circulation of fresh, clean air. Keeping the moisture levels of crops low and mould at bay.
A ventilated ceiling prevents cold-air downdraught. The air enters the building and is closely regulated. This provides good circulation of fresh, clean air.
Our customers say
Hear what our customers have to share.
Warden Hill Farm, Northamptonshire
Arable farmer Ivan Banister has secured vital storage capacity and helped his business overcome some of the pressure caused by new crop diversification rules, by constructing a new grain store. Located near Chipping Warden, Northamptonshire, Warden Hill Farm has been in the Banister family since 1956 and now forms the core of Warden Farms; a large arable enterprise involving five other farms, working under contract farming agreements.

The family farming partnership tends to 660 hectares of arable crops, which include barley, beans, rape and oats. Wheat is the partnership's biggest commodity, with Warden Farms harvesting over 2,500 tonnes of the crop this year.
Need help?
Contact us to get expert advice on your project.