Create the ideal climate in your barn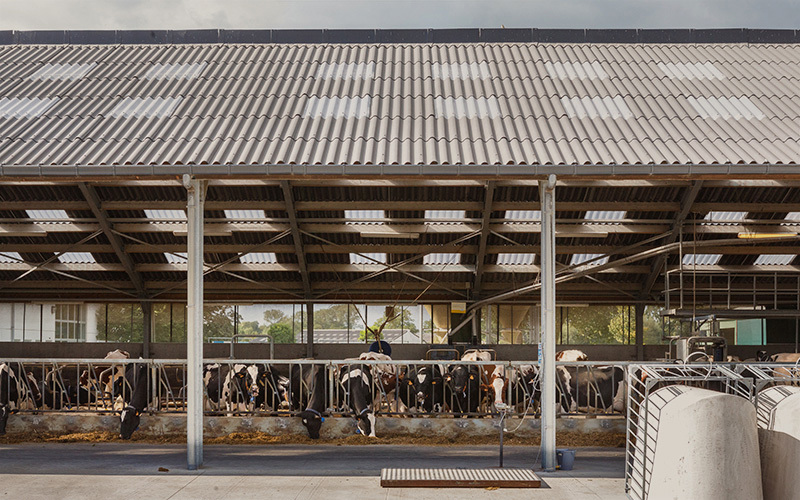 Create the ideal climate in your barn
Animal welfare and comfort are top priorities when building or refurbishing your barn. Ventilation, natural light and calm are essential for your cow's mental and physical wellbeing. Healthy cattle produce more milk and grow faster. So, it's good for your wallet, too.
Control temperature and humidity
Control temperature and humidity
Cold is not a problem for beef cattle. Even less for dairy cows. They remain comfortable down to -5°C. Heat, on the other hand, needs to be controlled. Too hot and your animals eat less, with a negative impact on milk production, or growth. Reduce the risk of heat stress by combining a good level of ventilation with fibre cement. It's breathable and prevents the build-up of humidity in your barn. Consider simple atomisation systems. They can quickly reduce the temperature by 6° to 8°C.
Favour ventilation over insulation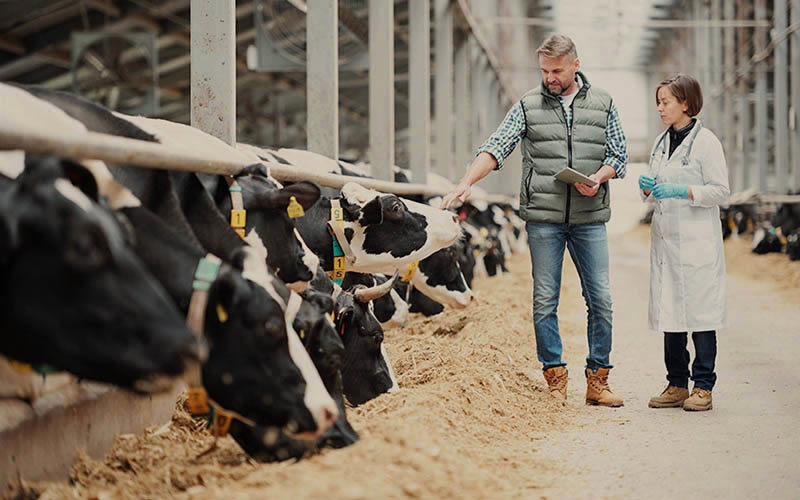 Favour ventilation over insulation
Insulation has benefits and drawbacks. One potential benefit is to prevent heat stress. However, your costs will double. With fibre cement corrugated sheets and the right ventilation, you'll provide your animals with fresh air and remove unwanted gases from the barn.
Get the light just right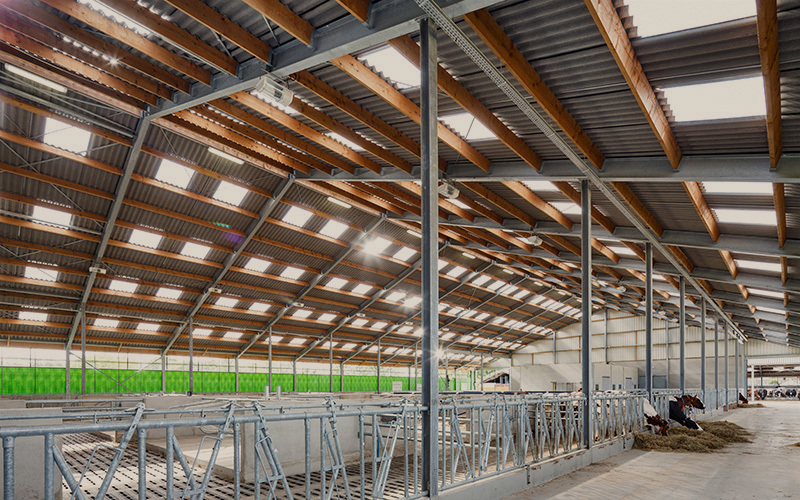 Get the light just right
Natural light is important because it affects milk production and reproduction. However, too much light can increase the temperature. Integrate multi-layered transparent sheets into your fibre cement roof to find the balance right. We recommend you install them close to the ridge to keep out more heat.
Make a sound investment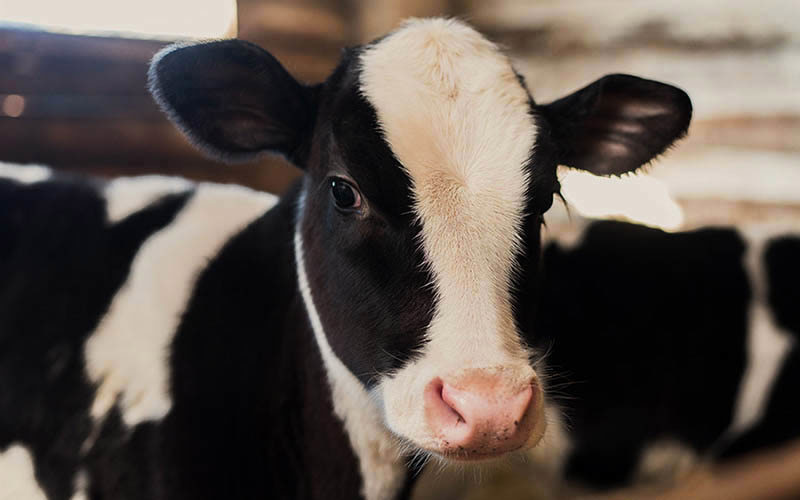 Make a sound investment
Dairy cows and beef cattle have well-developed hearing. The louder and more unexpected the noises, the more likely they are to panic. Unlike metal, Eternit fibre cement absorbs sound. Ideal for more relaxed cattle.
What insulation do I need?
What insulation do I need?
Most of the time, it's better to avoid insulation. For calves however, it's not always possible, as calves are more sensitive to cold. That's why we propose different solutions. To get the best advice and information, get in touch with our account managers. They'll be happy to guide you and answer any questions.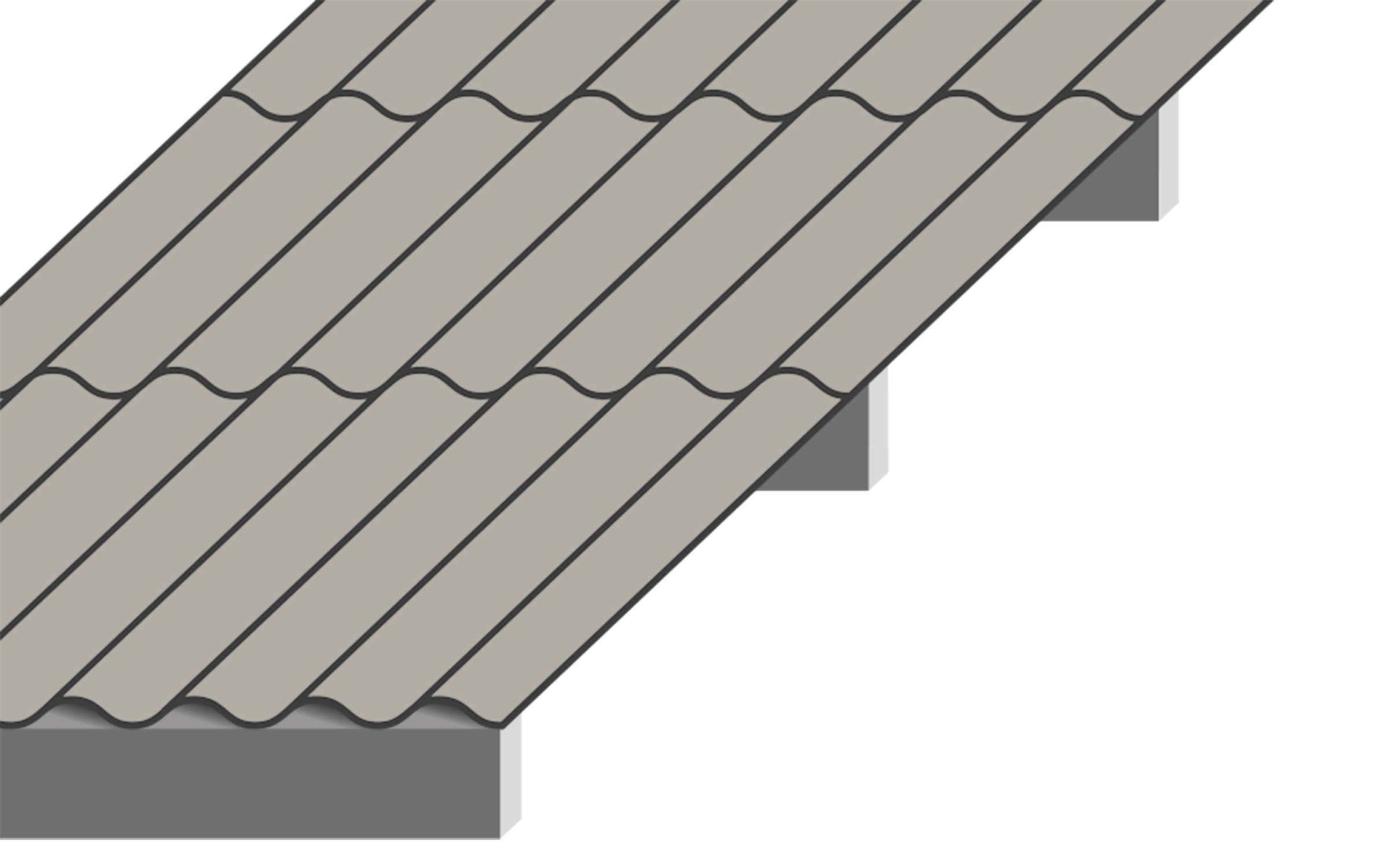 No insulation
For healthy dairy and beef cattle
No insulation is usually needed for dairy cows and beef cattle. They need a cool barn in winter and graze in the meadow in summer. The high level of humidity in the air can be absorbed by the fibre cement.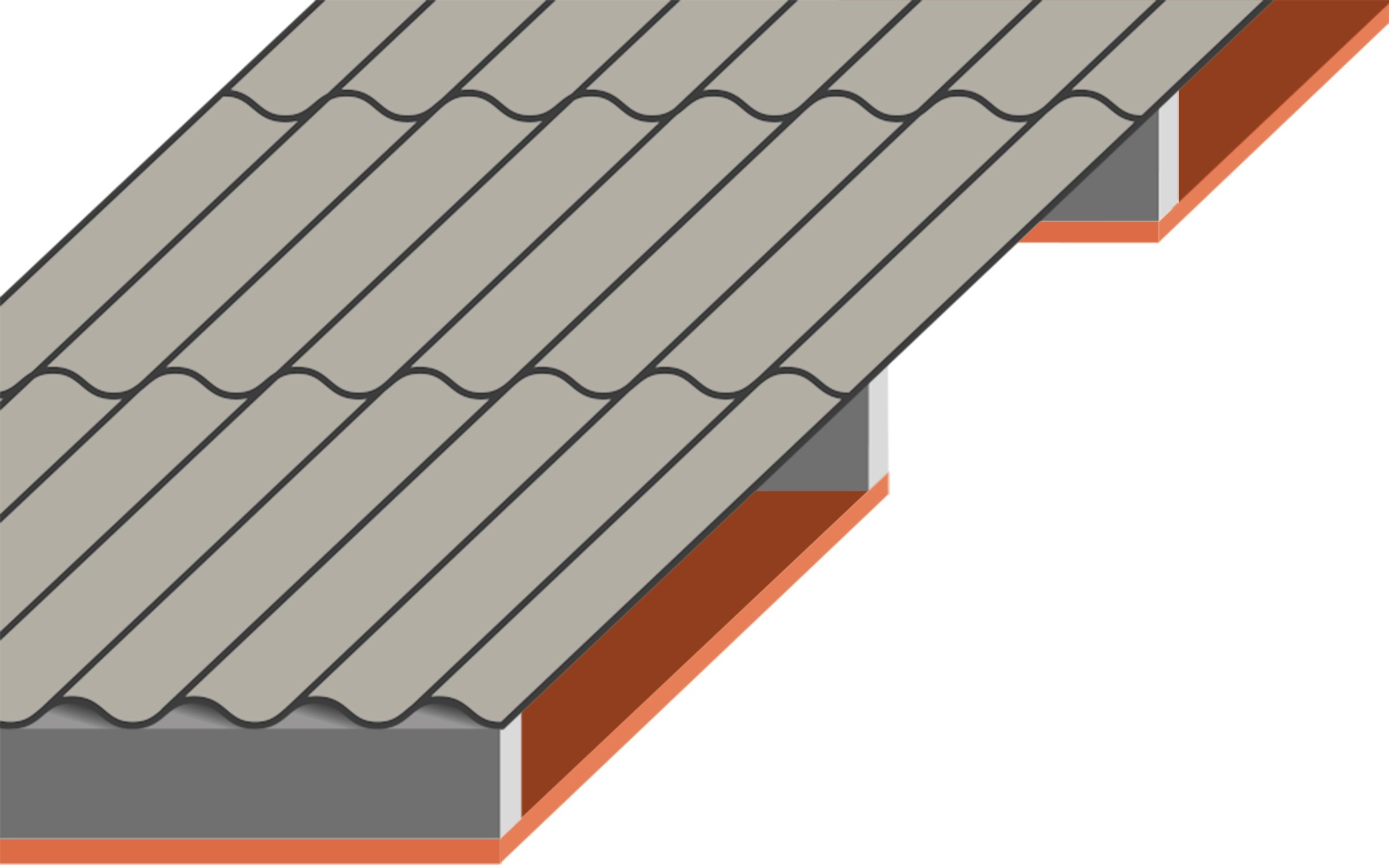 Partial insulation under purlins
For a better airflow
Partial insulation allows cold air to flow upwards better to get the time to warm up before reaching the animals. This prevents cold air from falling on the cows, reducing the risk of airborne infections.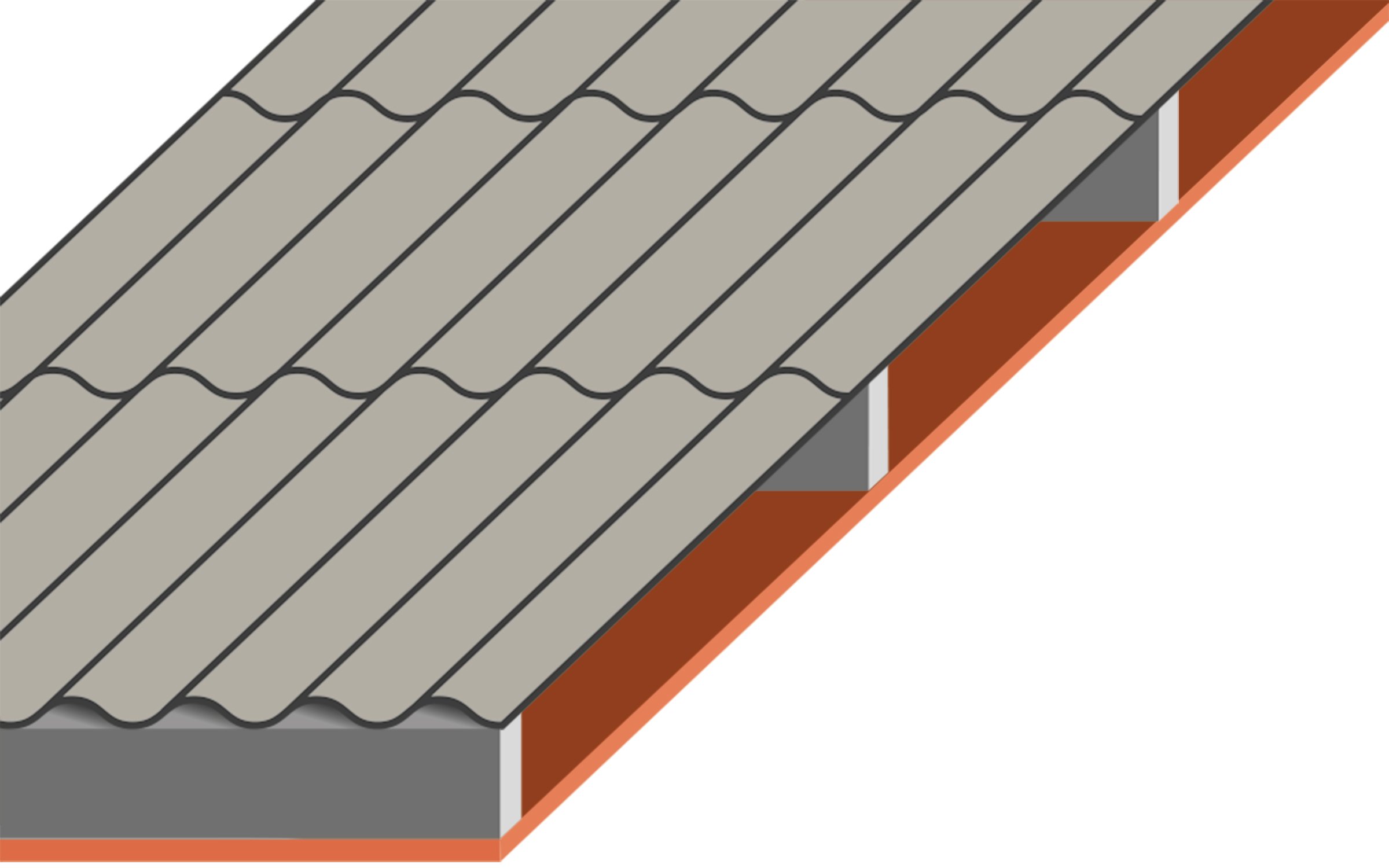 Full insulation under purlins
For optimum climate control
This solution makes it possible to control the temperature in the barn. It's important for calves. It also creates an optimal 'chimney effect' while preventing any draught or cold-air downdraught.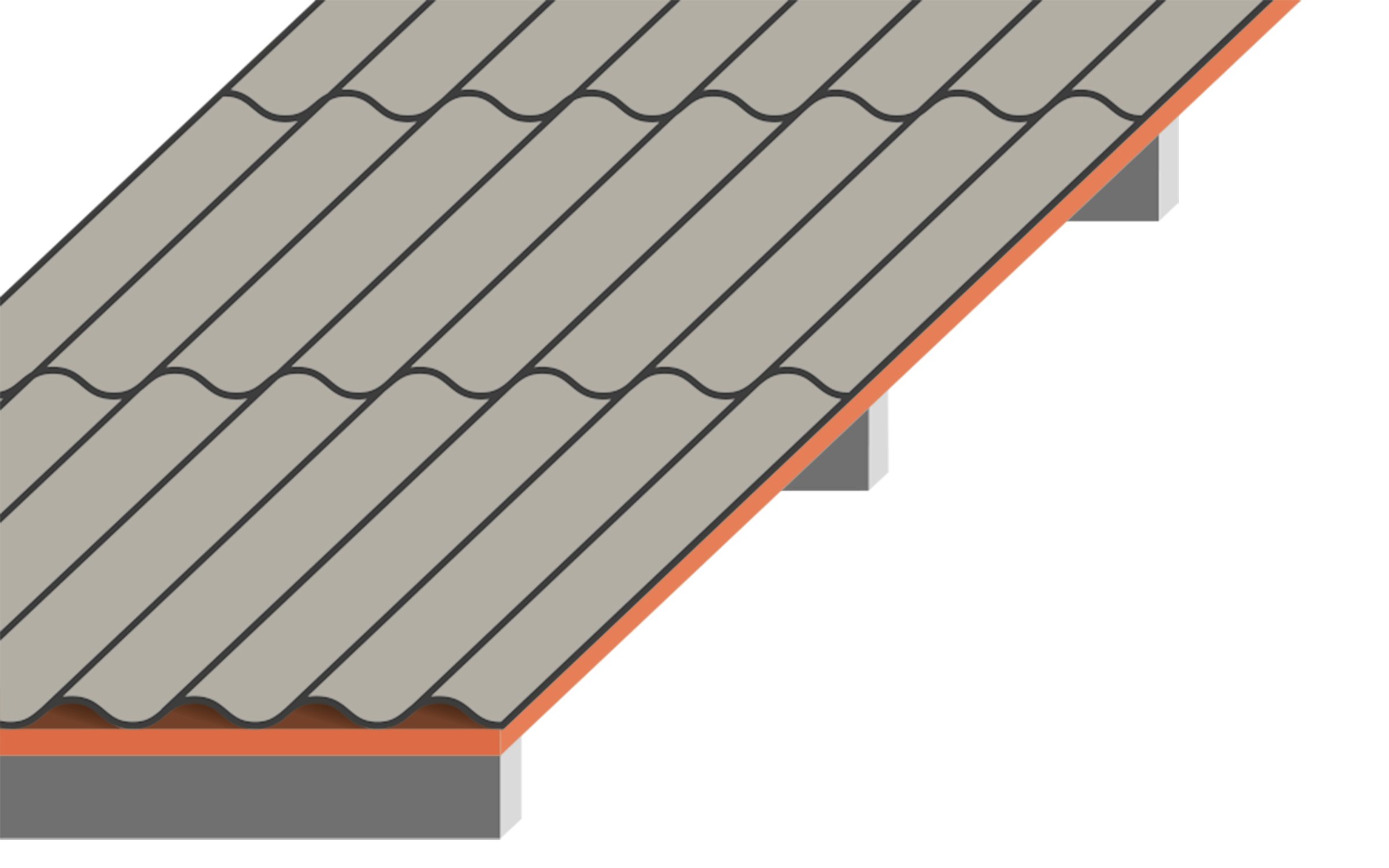 Full insulation above purlins
Budget-friendly insulation
Here, corrugated sheets sit directly on long insulating panels. So, they're easier to fit, making this a budget-friendly option if you want to insulate. However, with this insulation, you'll need to take cold-air downdraughts into account – and cleaning is more difficult.
Our customers say
Hear what our customers have to share.
We have found the optimal way of constructing our cattle stable to optimize climate control and to obtain the desired level of light for our animals. We're delighted with the product!
Need help?
Find all the tools you need, get expert advice or contact us.